Legal, Financial, and Moral Support
First Amendment News and Support
News and support for those that have suffered legal, financial, and/or social harm as a result of exercising their rights of free expression.
"Without freedom of thought there can be no such thing as wisdom; and no such thing as public liberty, without freedom of speech."
Benjamin Franklin
To reach out to the victims of the thought police, and to listen to them and their stories with care and respect.
Do You Believe in Free Expression?
If you are a victim of thought police, please contact us.
If you support free expression and FEF's mission, please show your support by making a tax deductible donation to FEF.
FEF focuses on free expression cases and issues the mainstream media ignore or distort.
FEF has developed a network of sympathetic attorneys to whom it can refer legal matters.
FEF's mission is to reach out to victims of the Thought Police and to listen to them and their stories.
During our quest to support and protect free speech, we encounter a variety of situations that require additional reflection and discussion. We invite you to follow our journey as we continue to face the fire.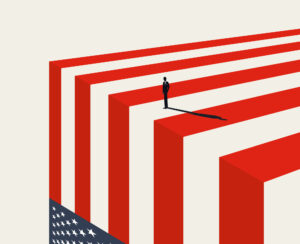 Commentary and Analysis
Written By: Glen Allen, Esq. For several decades I've had Edward Gibbon's classic The Decline and Fall of the Roman Empire on my books-to-be-read list.
Read More »